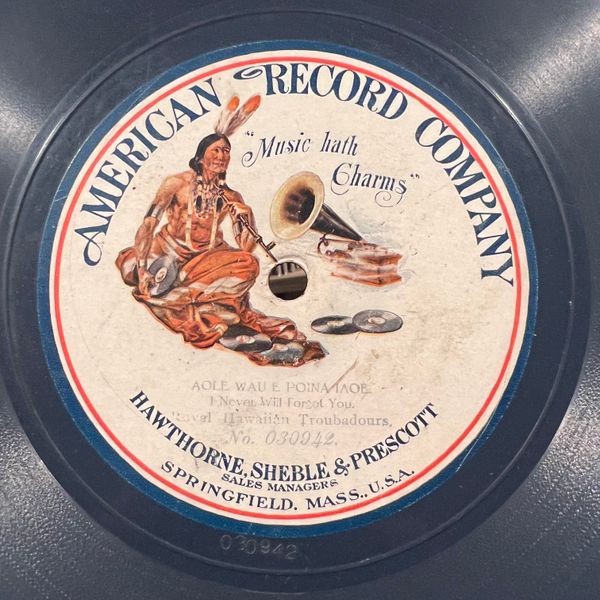 The Royal Hawaiian Troubadours  
"Aole Wau E Paoina Iaoe" 
Hear the sounds of the very first commercial recording session of a Hawaiian band! The Royal Hawaiian Troubadours perform "Aole Wau E Paoina Iaoe" on this 10.5 inch blue shellac American Record Company 78 from 1905.  
Perhaps more info has come to light on the details of these disks. However, currently its my understanding these very rare disks were recorded in New York City or at the 1904 St. Louis World's Fair where the group appeared. They were released on American Record Company and Odeon Record Co. Identified performers are: Annie Hila, vs; James Kita, vt; Sam Kupanihi, vt; and Louie Thompson, vbar. I also understand that Segis Luvaun was involved with this troupe.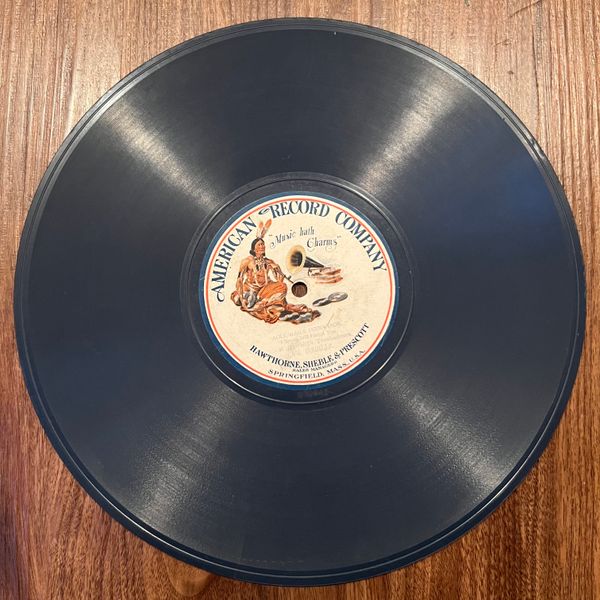 This is only the third disk from this rare series I have been able to obtain through a hard fought trade with a friend.  
It's a thrilling experience to listen so far back in history! I did a quick scrubbing of a sound transfer to bring a bit more music out of the hiss. I hope you enjoy some truly Antique Aloha!