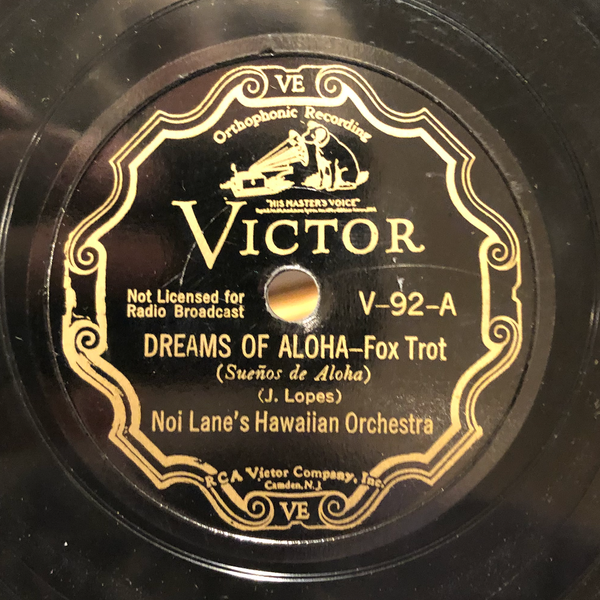 Hawaiian music introduced the resonator guitar to the world through Sol Hoopii's use of a National Tricone prototype in his first sessions for Columbia in 1926. Remarkably it also brought the first recordings of an electric guitar to the world's ears through these amazing sides!
On February 22 1932 history was made in Victor's Studio B in New York City, both in the Hawaiian music word and in the electric guitar world. These Noi Lane (Noelani "Joseph" Lopez) Hawaiian Orchestra sides from Victor issue V-92(International series) are the first two songs ever recorded for commercial distribution that feature an electrified guitar.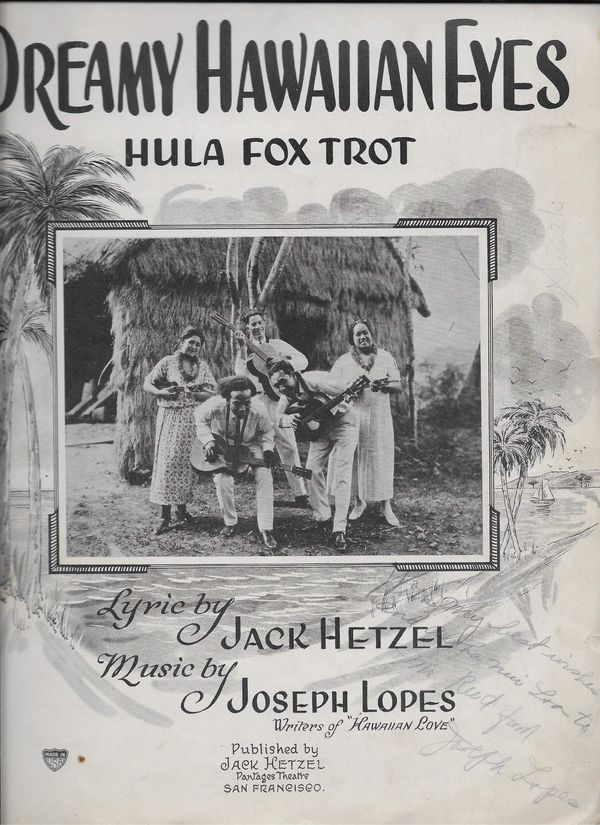 I would assume that an early pre-Rickenbacker "Ro-Pat-In" Frying Pan electric steel guitar was used for the recording, as there weren't any other choices for instruments like this in the very early 30s.